CLICK ON THE TITLES BELOW TO CHOSE YOUR SELECTIONS.
THE SINNERS PRAYER ACCEPTING JESUS CHRIST AS YOUR PERSONAL SAVIOR
WHAT TO DO AFTER ACCEPTING JESUS CHRIST AS SAVIOR
Do you sometimes wonder if you will ever find "Your" Happy Ending? Click here to view an encouraging video, "HAPPY ENDINGS"
NEW PAGE! "Beautiful Videos". New Christmas videos to bring Praise, Peace,Joy and Comfort, and encourage your Christian experience.
NEW WEBSITE. NATURE AND BIBLE VERSE VIDEOS. To build your faith and encourage you.
NEW BEAUTIFUL BIBLE VERSE PICTURES WEBSITE. FREE TO DOWNLOAD FOR YOUR OWN PERSONAL USE.
THE GOSPEL ON-AIR and NOW ONLINE!
Explore programs in 80+ languages from studios around the world, featuring sermons, Bible lessons, interviews, drams, and more.
Search our programs by language and topic, then instantly listen to uplifting messages of God's love.
Earthquakes, Tornadoes, Floods, Tsunamis, Hurricanes, Famines, Oil spills, Financial failures, Cancer and all kinds of sickness, Murders, All kinds of evil deeds, Hedonistic seeking of pleasure, Terrorism, Wars, Political corruption. All these are on the increase in occurrences and intensity year by year. WHAT IS GOING ON WITH OUR WORLD? (read more)
LINKS TO FAVORITE SONGS ABOUT JESUS
Christian Life Media Center - Rich Resources to build your Faith and enrich your Christian Walk
RESOURCES TO HELP IN YOUR NEW WALK WITH JESUS CHRIST AS LORD
"HOPE FOR YOU" A beautiful Salvation Bible verse slide show
Jesus: The Worlds Greatest Teacher - What are the Teachings of Jesus?
Be inspired and encouraged by these paintings of Jesus by Marion Coltman. Notice new URL for this link.
NEW BIBLE VERSE PICTURES ABOUT SALVATION THROUGH JESUS CHRIST OUR SAVIOR
NEW POSTED JULY 2010 MORE BIBLE VERSE PICTURES - START HERE
New! Links to YouTube God of Wonder Videos Beautiful lessons from Nauture. Click Here.
A SLIDE SHOW INVITATION TO ACCEPT JESUS CHRIST AS YOUR PERSONAL SAVIOR
A PRAYER WE SHOULD PRAY WHEN WE STUMBLE AND FALL, EVEN IF ONLY IN THOUGHT OR FEELING....
A Pastor gives a message of hope and encouragement to those who find the Christian life filled with discouragements and trails.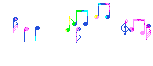 Audio Programming to enjoy and encourage you in your Christian walk.