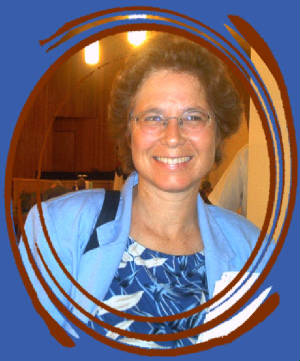 Ulena is married to a wonderful man who has taken her many places around the world to serve the Lord. She is the mother of two sons, and a daughter. The sons are home for a short summer break and will be returning to campuses to continue their education. Her daughter is recently married. Ulena and her husband keep very busy with a family business, and a Foster Care Home, and teaching school. Ulena loves people, animals, working in her yard and garden, and most of all her Lord and Master, Jesus. Her hospitality is known far and wide by her friends and family. If you should need a visit, or found yourself in need, Ulena will soon be there.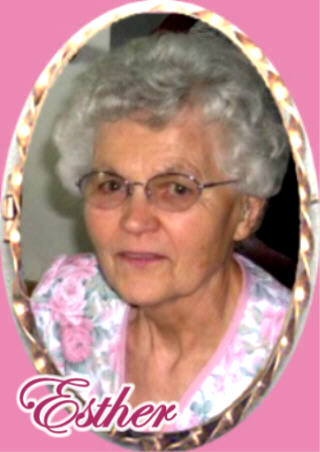 Esther
I've been married to a great husband for 57 years, a mother of 3 boys, 1 girl, am a grandmother and a great grandmother. I enjoy flowers especially bright colored ones. MY favorite colors are pink, blue and fuchsia tones.
I love the Lord and long for the time when families will not be separated and there is no more sickness or pain. My family is a great part of my life and I keep in touch with them via E-mail as they all live far away.
Photo not avaiable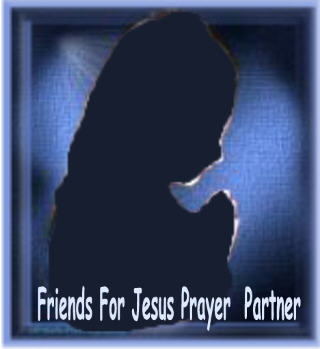 Jo Ann says; " I am a mother/grandmother who loves the Lord. I have spent a good many years of my life teaching. I enjoy people, pets, canning, and gardening. I am honored to be part of this group of women who want to share the love of Jesus with other women. May I be a tool in the Master's hand".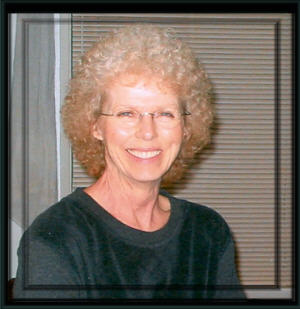 Cheryl has been married for 40 yrs this June. She and her husband have three children and nine grandchildren..the loves of their lives.
She and her husband are best friends and share the love of the Lord, a wonderful Church and Church family, walking, camping, and just sharing a life together.
God has blessed us so very much over the years, and the greatest gift we've ever received is His mercy...
She knows that the power of prayer is so wonderful and feels that it is such a privilege to be able to pray for others.. What a blessing to be a member of Friends For Jesus..
He's our peace, hope and joy..our everything!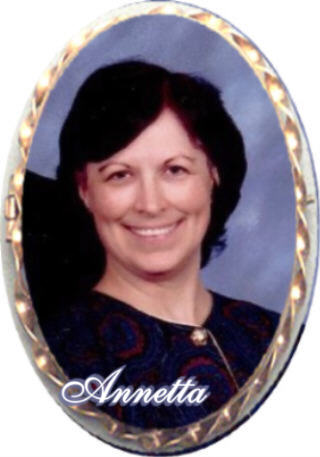 Annetta
Married to a wonderful man for 31+ years, mother of two (still single) young adult sons, and an empty-nester.

I have a BS in Nutrition, am dental radiology certified and have worked in 3 dental offices. My husband's profession has taken us to many different locations, particularly in California and Oregon.

I'm currently the part-time church secretary but put in full-time hours volunteering in other areas as well; favorite colors are orange, teal and forest green, enjoy music, collecting unique baskets, sewing, walking, nature, scrap-booking, friends and family.

And I have a part-time passion – educating people about a series of recent scientific discoveries and the resulting technology that can improve the health of virtually any person with any type of health challenge.

But most importantly – I love my Savior and pray I can be a blessing each day to others.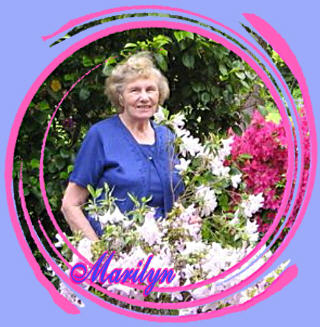 Marilyn is a retired registered nurse with an M.B.A. in business.
She and her husband of 50 years live in a country setting beside a beautiful River. Family, Church, Nature, Music, and pets add much to their lives. Marilyn has a close walk with Jesus, and loves Him with all her heart.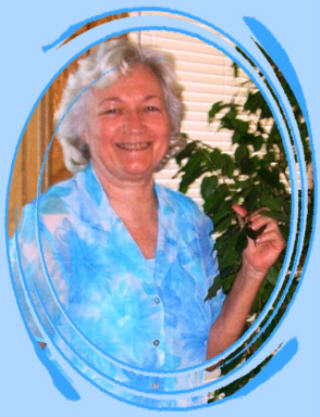 Evie is a mother of five, step mother of five, grandmother of seven, step grandmother of sixteen, and two step great grandchildren. She is retired from nursing, and is currently caring for her invalid husband who suffers from a brain disorder. Evie loves the Lord with all her heart, and thanks Him for the many ways that He has worked in her life. Evie believes in the power of prayer.
She loves birds, flowers, people, oil painting, family history, and sharing Jesus. It is her desire to join with this group of Friends For Jesus, to share hope and joy and the Love of Jesus with others.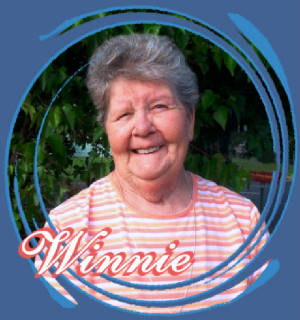 (Sadly Winnie lost her battle with cancer this July 2012. Because we feel that Winnie would want her testimony to continue to bless others we are leaving her profile here)
My name is Winifred and I like to be called Winnie. I am 77 years old. I am married and a caregiver for my invalid husband Adolph. I have 10 living children, 26 grandchildren and 16 great. When I had a sick baby who was dying I prayed and prayed. A phone call said he was dying. So I knelt by my chair and prayed to God to take him, as he belonged to him anyway. I felt a hand on my shoulder and turned and looked and saw no one there. I felt only His gentle touch. When I got to the hospital my husband met me, and I said; "has our baby died?" And he said "No. A Doctor came in and said he thought he knew what was wrong with him and took him to surgery." Our baby had an abscess on the lung. With antibiotics he survived and from then on I knew the Lord had touched me and my baby. Today he is a healthy man. Prayer to our Lord is what we all need to give daily. Also, I had cancer and was told I wouldn't live, but with prayer I made it thru.